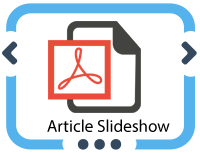 ---
Download citation:
BibTeX
|
RIS
|
EndNote
|
Medlars
|
ProCite
|
Reference Manager
|
RefWorks
Send citation to:



---
Mohamed Abu El-Ghiet U, Abd-Elaziz Edmardash Y, Samy Gadallah N. Braconidae diversity (Hymenoptera: Ichneumonoidea) in alfalfa, Medicago sativa L., fields of some Western Desert Oases in Egypt. JCP. 3 (4) :543-556
URL:
http://jcp.modares.ac.ir/article-3-4115-en.html
1- Plant Protection Department Desert Research Center, Mataria, Cairo, Egypt.
2- Entomology Department, Faculty of Science, Cairo University, Egypt.
A total of 29 species in 16 genera and 8 subfamilies of the braconids (Hym., Braconidae) were collected from alfalfa fields in Bahariya and Farafra oases (Western Desert, Egypt) These species were identified, together with details of the sites where they were found and an indication of their relative abundance in each site. Among the samples, 4 species in 4 genera and 3 subfamilies are recorded as new to the Egyptian fauna. These are: Aphidius asteris Haliday, 1834, Ephedrus plagiator (Nees, 1811) (Aphidiinae), Homolobus (Chartolobus) infumator (Lyle, 1914) (Homolobinae) and Opius lugens Haliday, 1837 (Opiinae). Thirteen braconid species are also newly recorded in association with alfalfa fields, namely A. asteris; Praon necans Mackaeur, 1959 (Aphidiinae); Habrobracon hebetor (Say, 1836) (Braconinae); Chelonus basalis Curtis, 1837; Ch. blackburni Cameron, 1886; Ch. oculator (Fabricius, 1775); Phanerotoma leucobasis Kriechbaumeri, 1894 (Cheloninae); Dinocampus coccinellae (Schrank, 1802) (Euphorinae); H. (C.) infumator (Lyle, 1914) (Homolobinae); Apanteles appellator Telenga, 1949; Cotesia glomerata (Linnaeus, 1758) (Microgastrinae); Psyttalia concolor (Szépligeti, 1910) and P. nilotica (Schmiedeknechti, 1900) (Opiinae).

Received: 2014/04/13 | Accepted: 2014/05/10 | Published: 2014/12/1
---
---