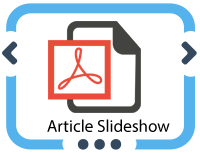 ---
Download citation:
BibTeX
|
RIS
|
EndNote
|
Medlars
|
ProCite
|
Reference Manager
|
RefWorks
Send citation to:



---
Valizadeh B, Jalali Sendi J, Zibaee A, Oftadeh M. Effect of Neem based insecticide Achook® on mortality, biological and biochemical parameters of elm leaf beetle Xanthogaleruca luteola (Col.: Chrysomelidae). JCP. 2 (3) :319-330
URL:
http://jcp.modares.ac.ir/article-3-233-en.html
1- Department of Plant Protection, Faculty of Agriculture Science, University of Guilan, Rasht, Iran.
The elm leaf beetle Xanthogaleruca luteola Müller (Coleoptera: Chrysomelidae), is a serious pest of elm (Ulmus spp.) throughout Iran. In the present study, Lethal and sublethal effects of neem, Achook® containing 0.03% azadirachtin, were assessed on mortality, growth, larval weight and feeding deterrence as well as enzymatic and non-enzymatic activities of third instar larvae of the elm leaf beetle. LC50 and LC30 values of the third instar larvae 48 h post treatment were estimated to be 3.3 and 2.25 ppm respectively. Observations showed higher mortality, increase in larval duration, sterilization of adults, reduction in weight and feeding deterrence after LC30 and LC50 treatments. Biochemical analysis showed changes in the amounts of biochemical components in the treated larvae after 48 h. In the treated larvae, activity level of alanine aminotransferase, alkaline phosphatase, acid phosphatase and α-amylase as enzymatic components and urea and cholesterol as non-enzymatic ones changed significantly in LC50 and LC30 treatments. Aspartate aminotransferase, lactate dehydrogenase, protein, glycogen, and glucose levels decreased in these treatments. The activity level of detoxifying enzymes such as esterase A, esterase B and glutathione S-transferase were significantly affected. Hence, neem is suggested as a safe product that may have the potential for use as a bioinsecticide in integrated pest management of urbanelms where use of chemical insecticides are discouraged.

Received: 2012/12/31 | Accepted: 2013/05/14 | Published: 2013/07/1
---
---