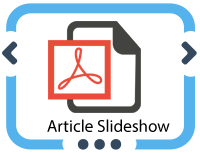 ---
Download citation:
BibTeX
|
RIS
|
EndNote
|
Medlars
|
ProCite
|
Reference Manager
|
RefWorks
Send citation to:



---
Faal-Mohammad-Ali H, Shishehbor P. Biological parameters of Bracon hebetor (Hym.: Braconidae) parasitizing Ephestia kuehniella (Lep.: Pyralidae): effect of host diet. JCP. 2 (4) :411-419
URL:
http://jcp.modares.ac.ir/article-3-1481-en.html
1- Department of Plant Protection, Faculty of Agriculture, Shahid Chamran University, Ahvaz, Iran.
The effect of host diet on developmental time, fecundity and life-table parameters of Bracon hebetor (Say) (Hymenoptera: Braconidae) against the Mediterranean flour moth Ephestia kuehniella (Zeller) was studied in the laboratory condition at 26 ± 1 °C, 65 ± 5% relative humidity and a photoperiod of 16L:8D h. The diets used were rice, barley, corn and wheat flours. The developmental time (egg to adult) of the first and second generations ranged from 9.00 to 14.00 days on barley flour and wheat flour, respectively. The survival of immature generations 1 and 2 ranged from 27 to 63%. The sex ratio of wasp progeny (females/total) ranged from 36.72 to 57.83% on wheat flour and rice flour, respectively. In the first and second generations, the fecundity of B. hebetor reared on barley and rice flours was greatest. Life table parameters varied significantly with host diets. In generation 2, B. hebetor-parasitized larvae reared on rice flour showed the highest net reproduction rate (R0 = 106.13) and the highest intrinsic rate of increase (rm = 0.269) of parasitoids. Based on the life-table analyses, rice flour was found to be the best diet for rearing the parasitoid. The results of this study can be used to improve mass-rearing programs of B. hebetor.

Received: 2013/02/24 | Accepted: 2013/08/5 | Published: 2013/09/1
---
---