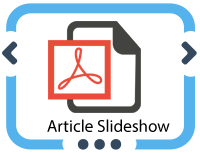 ---
Download citation:
BibTeX
|
RIS
|
EndNote
|
Medlars
|
ProCite
|
Reference Manager
|
RefWorks
Send citation to:



---
Ghasemi V, Moharramipour S, Jalali Sendi J. Impact of pyriproxyfen and methoxyfenozide on hemocytes of the Mediterranean flour moth, Ephestia kuehniella (Lepidoptera: Pyralidae). JCP. 3 (4) :449-458
URL:
http://jcp.modares.ac.ir/article-3-12031-en.html
1- Department of Entomology, Faculty of Agriculture, Tarbiat Modares University, Tehran, Iran.
2- Department of Plant Protection, Faculty of Agricultural Sciences, University of Guilan, Rasht, Iran.
The Mediterranean flour moth, Ephestia kuehniella Zeller, is one of the major pests in stored products worldwide. Several problems assossiated with the use of conventional insecticides have strongly demonstrated the need for applying alternative safe compounds such as insect growth regulators (IGRs). In the present study, growth regulating activity and hematological effects of pyriproxifen and methoxyfenozide were evaluated on E. kuehniella larvae. Effects of the insecticides were evaluated under laboratory conditions set at 26 ± 1 °C and 75% RH. Findings indicated that inhibition dose for fifty percent of population (ID50) was equal to 0.16 µg/mg larvae for pyriproxifen and 0.4 µg/mg larvae for methoxyfenozide, showing the considerable growth regulating effect on two-day-old fifth instar larvae. Then, influence of estimated doses were investigated on the insect hemocytes including total hemocyte count (THC) and differential hemocyte count (DHC). THC and the proportion of plasmatocytes were decreased as pyriproxifen doses increased, while, the granulocytes level was increased. In contrast, application of sublethal doses of methoxyfenozide caused a conciderable increase in THC and the plasmatocytes density, while, number of granulocytes was decreased. Since the total number of hemocytes and the proportion of plasmatocytes are very crucial in immune responses of insects, pyriproxifen could be used as an immunosuppressive pesticide in integrated control of E. kuehniella.

Received: 2013/12/13 | Accepted: 2014/03/17 | Published: 2014/12/1
---
---