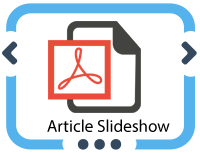 ---
Download citation:
BibTeX
|
RIS
|
EndNote
|
Medlars
|
ProCite
|
Reference Manager
|
RefWorks
Send citation to:



---
Sajjadian S M, Hosseininaveh V, Vatanparast M. Cellulase activity in the larval digestive tract of the Colorado potato beetle, Leptinotarsa decemlineata (Coleoptera: Chrysomelidae) and the cigarette beetle, Lasioderma serricorne (Coleoptera: Anobiidae). JCP. 1 (3) :201-210
URL:
http://jcp.modares.ac.ir/article-3-11847-en.html
1- Department of Plant Protection, College of Agriculture, University of Tehran, Karaj 31587-77871, Iran
Leptinotarsa decemlineata (Say) and Lasioderma serricorne F. are destructive pre-harvest and post-harvest pests of many plants in the family Solanaceae, and stored foodstuffs and non-food items, respectively. In this study, some biochemical characteristics of cellulase in the larval digestive tract of these pests were studied. Endo-β-1, 4-glucanase activity was measured against the substrate carboxyl methyl cellulose. Maximum activity of the enzyme in L. decemlineata and L. serricorne occurred at pH 7.0 and pH 6.0, respectively. The enzymes from L. decemlineata and L. serricorne were maximally stable at pH 7.0 and pH 5-6, respectively. However, the enzyme extracted from L. serricorne is more stable than that of L. decemlineata. Cellulase activity was in the highest level at 50 °C in both species. EDTA and SDS reduced cellulase activity, while the Ca2+, Mg2+ and Na+ ions had a significant increasing effect on cellulase activity. K+ did not have any significant effect on the enzyme activity. The values of Km and Vmax were 0.608 % and 0.0187 µmol min-1 mg-1 protein in L. decemlineata, and 0.99 %, and 0.0035 µmol min-1 mg-1 protein in L. serricorne, respectively. Zymogram studies revealed two bands of cellulase activity in the digestive tract of both species.

Received: 2012/05/4 | Accepted: 2012/07/21 | Published: 2012/07/25
---
---
---