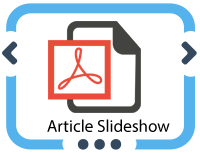 ---
Download citation:
BibTeX
|
RIS
|
EndNote
|
Medlars
|
ProCite
|
Reference Manager
|
RefWorks
Send citation to:



---
1- Department of Plant Protection Research, Guilan Research and Education Center of Agriculture and Natural Resources, Rasht, Iran.
2- Guilan Research and Education Center of Agriculture and Natural Resources, Flowers and Ornamental Plants Research Station, Lahijan, Iran.
The early and late blight are important diseases of peanut. The reactions of eleven peanut genotypes Arachis hypogea L. and one local cultivar (cv. Goli) to Cercospora leaf spot (CLS) diseases were evaluated under CLS high incidence field conditions during 2016. The field experiment was conducted in Lasht-e Nesha Agricultural Research Station (north-east of Rasht) in 2016 using randomized complete block design with four replications. The results indicated a possible differential reaction to infection by the fungi Passalora arachidicola and P. personata among genotypes of peanut. There was a significant variability among peanut genotypes to CLS diseases (P ≤ 0.01). The differences between susceptible and resistant genotypes were identified by the number and size of spots produced per leaf (leaflets), leaf defoliation, and leaf spot severity percentage. Mean comparisons revealed that Cercospora leaf spot incidence in terms of the number of spots per leaf were greater in the Pn202 (85.1) and Pn220 (75.8) by a factor of about 5- to 8-fold relative to the Pn213 (9.2), Pn170 (10.9), Pn140 (11.6), and Pn204 (15.2) genotypes. When the severity of Cercospora leaf spot disease was considered, this difference was 3-5-fold. The defoliation and severity of CLS percentage on genotypes of peanut were ranged 4.7-60.9% and 11.3-52.5%, respectively. Accordingly, the defoliation and severity of CLS were observed as high as 60.88% and 52.49% on Pn202 peanut genotype, respectively. Our results revealed that with increasing CLS severity from 11.3 to 52.5% (41.2%), defoliation increased from 4.7 to 60.9% (56.2%) while the pod yield decreased from 3809.4 to 1217.6 kg/h (2591.8 kg/h). In total, three genotypes (Pn170, Pn140, and Pn213) were moderately resistant, while genotypes Pn220 and Pn202 were susceptible to CLS diseases. The resistant genotypes indicated favorable agronomic characteristics and had a potential to be released as commercial cultivars or to be used as parents in peanut breeding programs.

Article Type:
Full Paper
| Subject:
Acarology (Biological Control)
Received: 2018/01/28 | Published: 2018/09/15
---
---